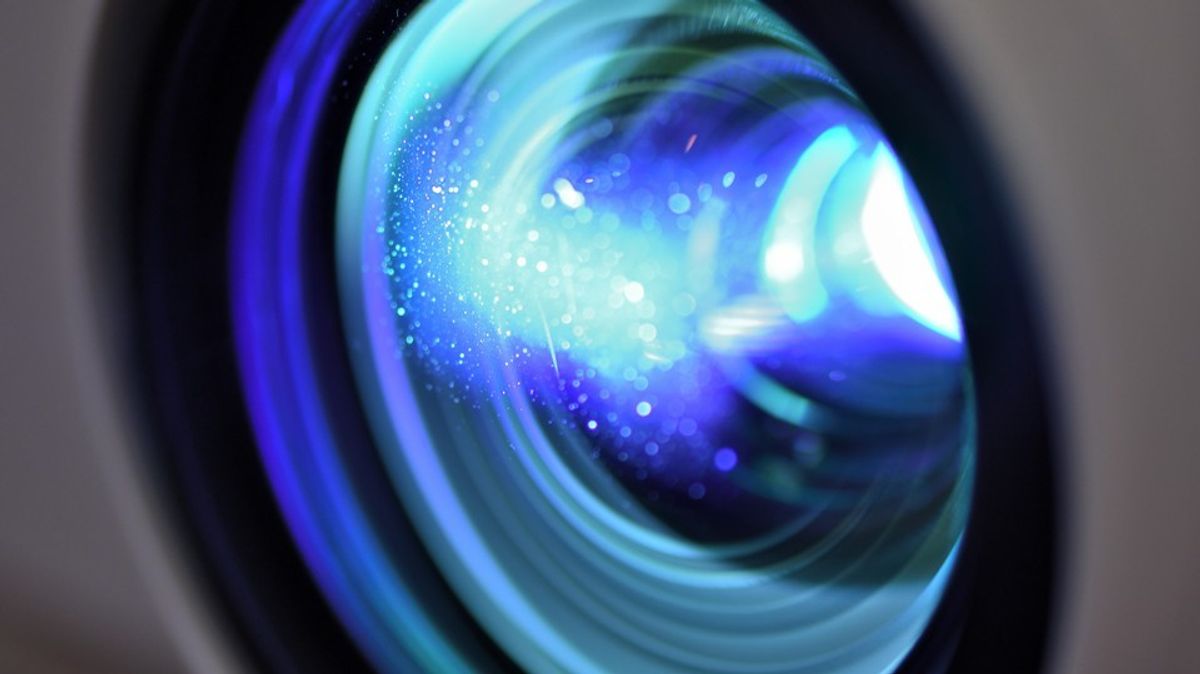 As with so many consumer products these days, selecting a projector can be a walk in the park when you are armed with the correct information—there are just so many options. Choosing the right projector is a simple process if you are familiar with these prerequisites.
The screen size (width, most importantly)
Distance between the projector and the screen (throw distance)
An estimate of the amount of ambient light present in the room in which the projector will be used
At this point you may be thinking, "Great. But I can't answer any of those questions." Or, "I plan to take my projector on the road and could be using it anywhere." Often, with a little forethought, the "I don't know" can be whittled down to an educated guess. If not, you are not completely out of luck. In addressing each topic, we will suggest your best bet when confronted with unknowns.
What is a projector?
A projector may be best thought of as an inverted camera, spitting light out of a lens rather than receiving it. For the sake of this buying guide, we will be considering digital projectors—that is, projectors with video inputs that serve a similar function to a TV or computer monitor while offering several benefits, which may include:
Larger image sizes
Increased portability
Flexible installation possibilities
The principles I will outline below apply to all types of projectors. However, it will help to start by dividing digital projectors into four categories:
Pocket, also called "pico"
Home theater
Multimedia
Large venue and fixed installation (a subset of multimedia)
Obviously, there will be overlap, and not all models will fit easily into a particular category. For example, home theater and multimedia projectors are very similar. In most cases, it will be clear from your application which type you need. Boardroom presentations: this will be multimedia. In a living room: home theater. For a lecture hall, seating 500 people: large venue. Ultra-portable, where a small screen size is acceptable: pocket or pico projector.
Pocket Projectors
Pocket projectors are ultra-portable, some not much larger than a smartphone, some resembling miniaturized multimedia projectors. They are best seen as a substitute for a computer monitor or small TV you can take with you. Since they typically use LED lamps to avoid high power consumption and bulky cooling systems, what they give you in portability they sacrifice in image size. Brightness will be discussed in detail below, but for the sake of comparison, pico projectors typically range from 25 to 1500 ANSI lumens, whereas decent multimedia projectors start at 2500 lumens. They also tend to lack optical zoom, meaning you will need to be flexible with your projector placement to achieve the desired image size.