CUSTOMER REVIEWS
--
hong870625
--





" Very good quality Projector, seller also very responsive, fast delivery. Never regret to buy projector with this seller. Tip top service and tip top quality too. Never forget the price also very reasonable. "
--
firsy02
--





" berbintang2 puas ati...
nanti nk up full review di my youtube channel.. search afasfahmie txs "
--
mattgodang
--





" akhirnya sampai... Memang terbaik..gambar cun giler..sound pun kuat..mmg recommend.. seller sgt friendly.. jgn ragu2 nak beli kat seller ni.. dia memang responsive.. "
--
Samsul B
. --





" Seller responsive jawab soalan... selalu update progress package.. gambar mmg puas hati.. mmg awesome gilerr... "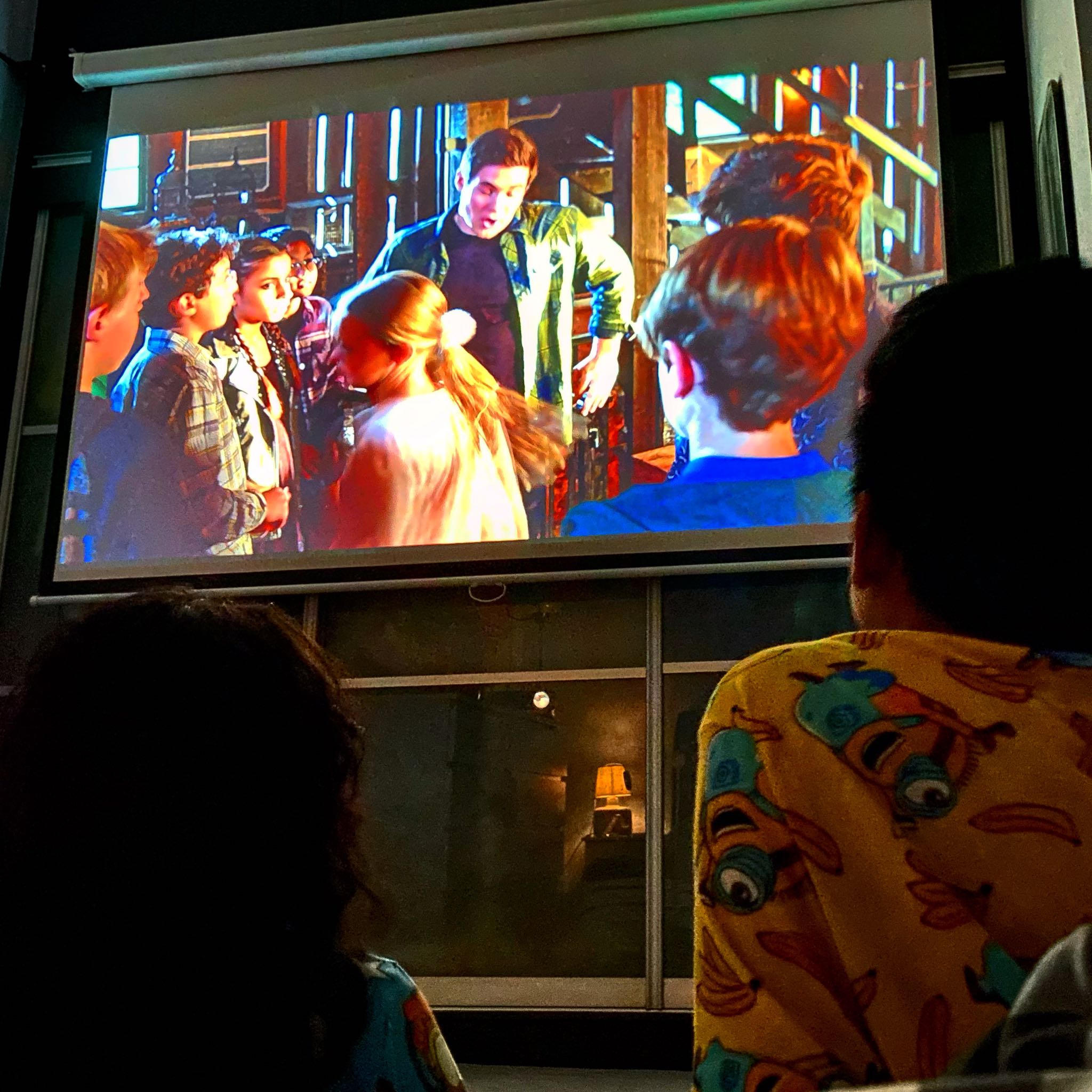 --
dianawho.26
--





" Seller is so nice! Took two weeks to arrive but it's okayyyyy! Thank you! "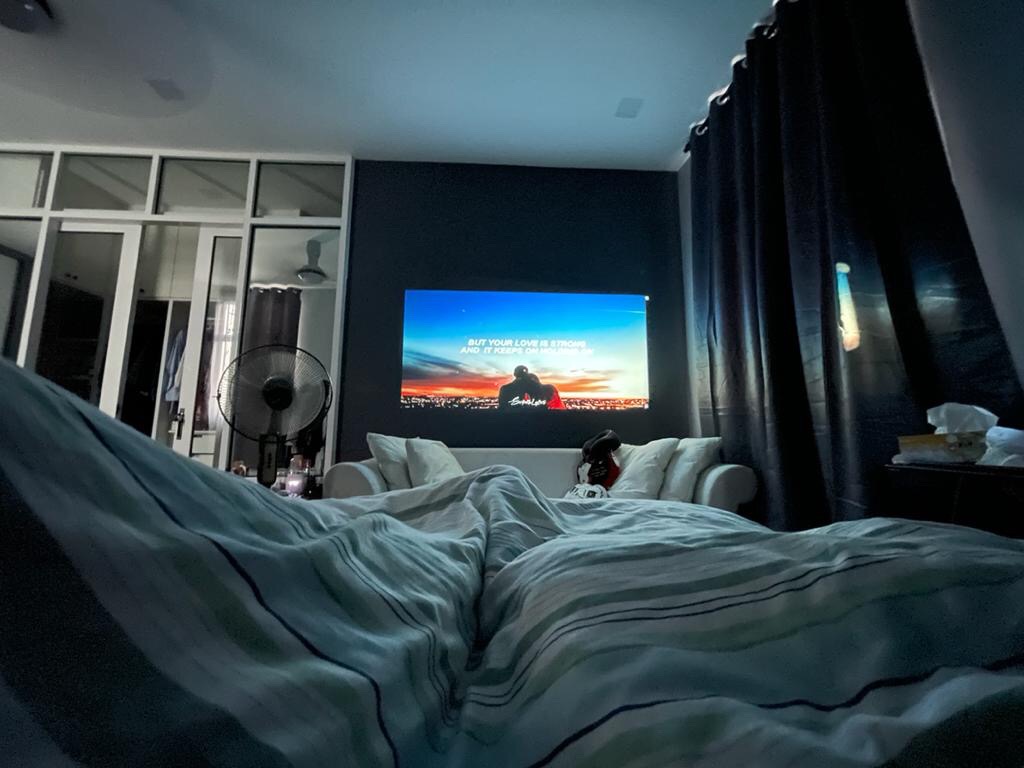 -- mi.ta.rmizi --





" Works flawlessly. Android UI is straightforward, simple & easy to navigate. Built-in Netflix & youtube apps' video playback stutter a bit probably because the device fps rate is a bit low, but watchable. Screen is very bright, the built-in speaker is loud. Bass is a little muddy.9/10 worth the money "
-- mohdarisfadlibinmohdradzi --





" Servis terbaik



"
-- sophanoska --





" Good Condition "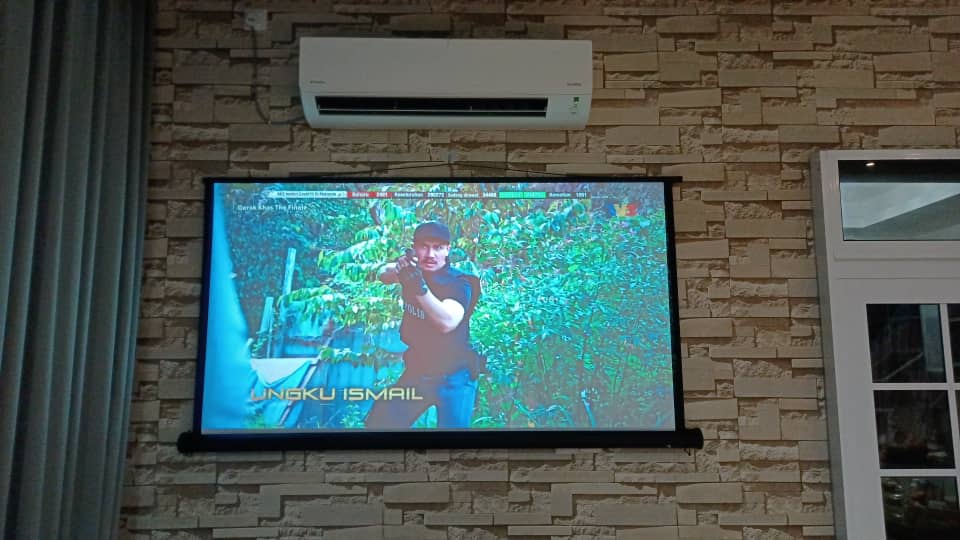 -- lampamgold --





" Walaupun lambat sampai sbb CNY tapi seller sentiasa update kat whatsapp,tq seller.. terbaiklah "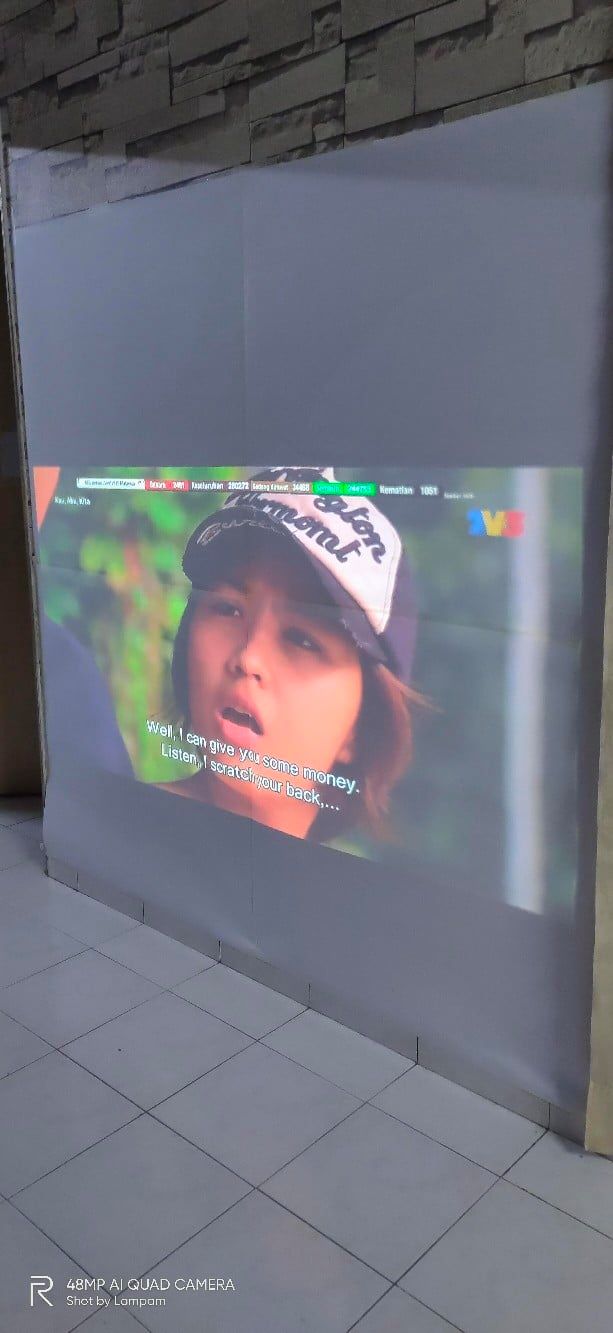 -- Bahsharudin B. --





" Yes....I shall recommend all my colleagues to get this amazing product.

Awesome...
Really very Happy!!!!!
Good for home movie, online class presentation and slides presentation.
Well done!!! Admin.
After sales service also the best guidance given to customers.
Thanks again
Regards....
DRB. "
-- Yusaini B. --





" item worth the value..prompt and helpful seller..recommended. "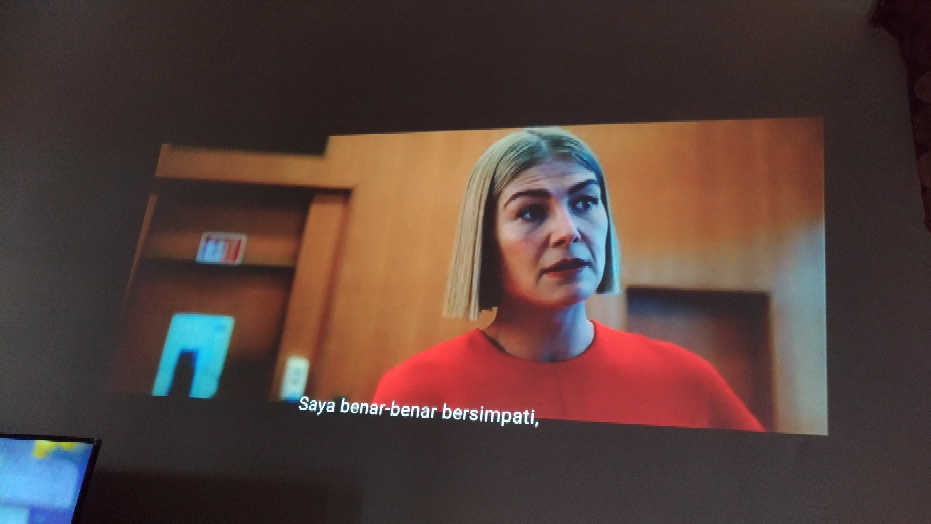 -- jiongzhiwei --





" Fast shipping..nice picture quality.thanks seller. "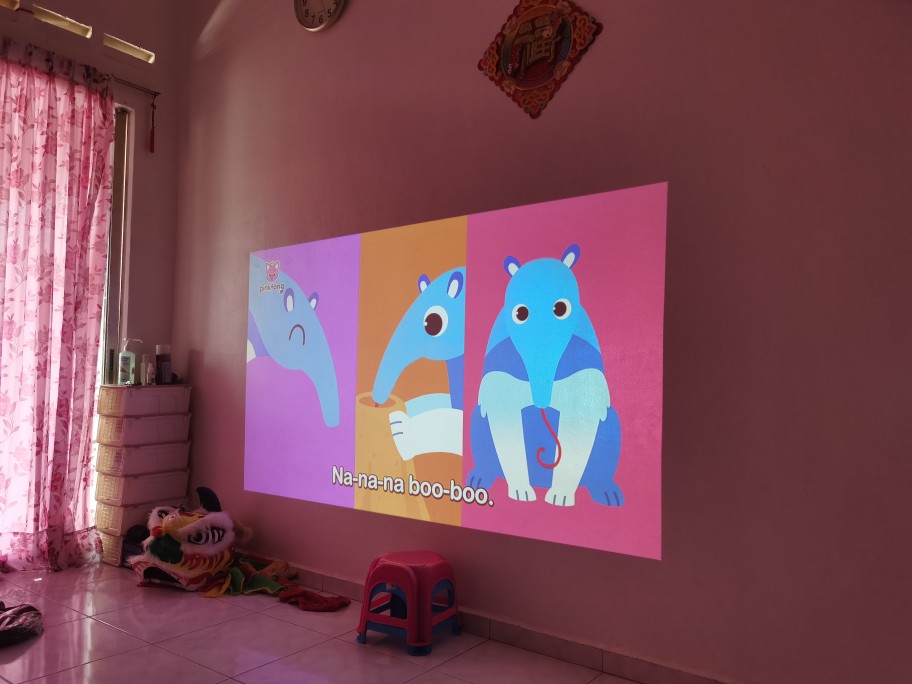 -- zahirullail --





" Trusted seller.. Penghantaran sangat sangat pantas.. Cuma pre order.. Kalau boleh nak order jangan dekat perayaan dan sewaktu dengannya.. Pisang mat.. Lagi satu kesabaran kena tinggi.. Kalau ngak cukup ilmu di dada.. Ngak akan bisa sampe ke gunung eberest


"
-- zett80 --





" The best purchase I've made so far! Super helpful seller. Totally excellent product to buy, you wont regret it. And why does shoppee only provide 5 star? I would give this seller 10 stars

Buy from him guys. Thumbs up seller


"
-- rahmatjaafar --





" Very easy to setup. Clear Sound from speaker . Good support from seller. "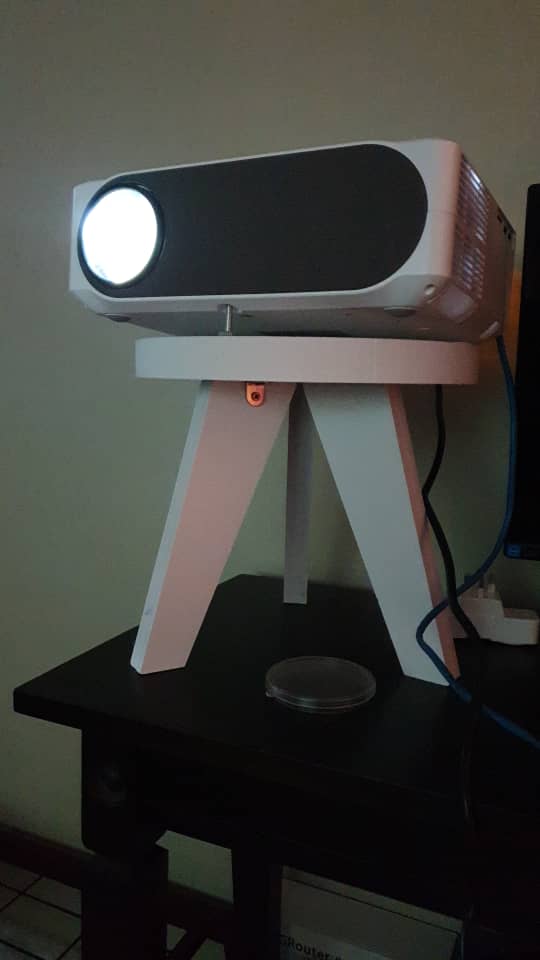 -- are_chon --




" Terbaik boss..tq






Seller terbaik..
Friendly..
Xfaham apa2 boleh tanya terus..memang terbaik..
Full star

.."
-- asseenmail --





" nice... as expected... kualiti tip top.. support 4k.."
-- mscincau --





" Worth a wait! Finally got our brand new projector with smart option. I just shoot the projector on a bare white wall and it still looks sharp n full colour. Definitely will recommend others. Price wise its cheaper than the other brands and i must say Adrian did a great job communicating with customer. "
-- Nick --





" Very clear. Havent set up the screen yet already clear

"
-- kexonlineservice --





" Item received in good condition, well pack and fast delivered. Seller is very good response and recommend in detail when having a question. Good quality with reasonable price. Recommend to buyer who looking for this item. "
-- abeminashiro --





" Barang sampai cepat dan gmbr cntik "
-- nabiel303 --





" Superb service & packaging. Fast delivery n item tested



good quality.. "
See More Reviews at our Online Store
Projectorium Shopee |

Projectorium Lazada
HONEST REVIEW BY THOMAS CHEN
OVERVIEW
Key

Features





| 1080p Full HD




| Lamp Free Projector




| Dual Dolby Audio Support Speakers




| Easy Screen Mirroring




| Built in WiFi & Bluetooth




| Youtube & Netflix Ready




| Horizontal & Vertical Keystone Correction
Product Description
Ideal for living rooms and even backyard parties. For convenient presentations and content sharing, a wireless screen mirroring feature allows users to easily cast content from a mobile device to the projector. The M-19 projector LED light source provides over 30,000 hours* of usage time and 6000 LUX of brightness. An adjustable 45 degrees of electronic keystone delivers simple and quick setup for easy projection in nearly any positions. An integrated SD card slot and USB Type-A reader port allow users to display documents, videos, and other multimedia without having to connect to a PC. And for fast data, audio, video, and charging over a single cable, there's a USB 5V Type-A port. For more immersive multimedia presentations, dual Dolby Audio Support speakers deliver room-filling sound to keep audiences engaged
*Light source lifespan may vary based on actual usage and other factors.
SPECS